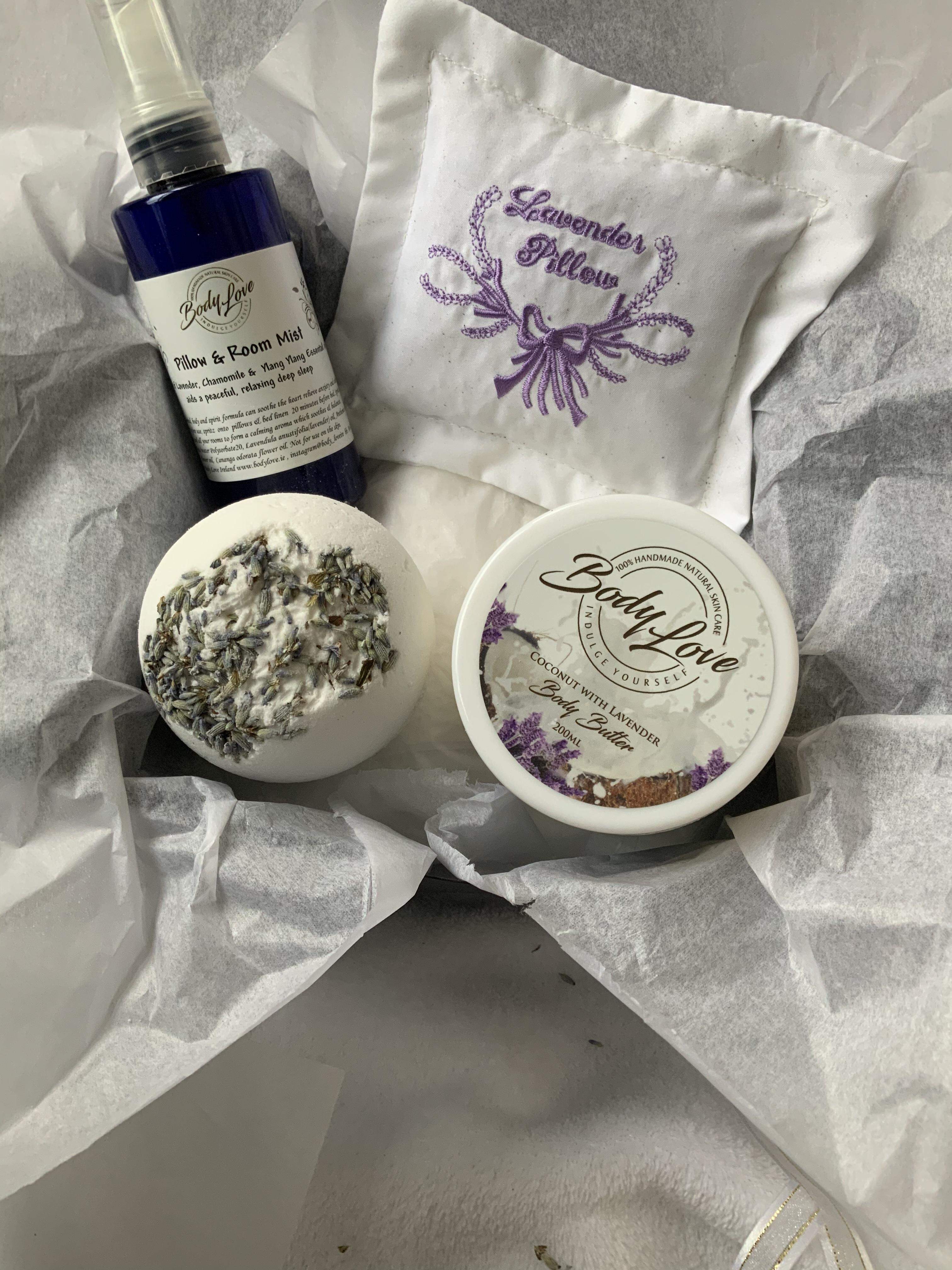 Self Care Gift Box
€30.00
A handmade collection of self care products including our Coconut & Lavender Body Butter,
Pillow & Room Mist, Lavender & Coconut Bath Bomb & a beautiful Lavender Pillow oozing with freshly picked dried Lavender buds. The fragrance from the oils of our Lavender products will promote calmness & wellness.

All our products are handmade, contain organic ingredients and Lavender Essential oils. Our Pillow & Room Mist contains Lavender, Chamomile & Ylang Ylang aids a peaceful relaxing deep sleep.

We all need some self care so treat yourself or someone special.